Remember when the North Korea Media called Obama a 'Wicked Black Monkey' and said he is only suitable to live with the monkeys in Africa's largest animal park? We do!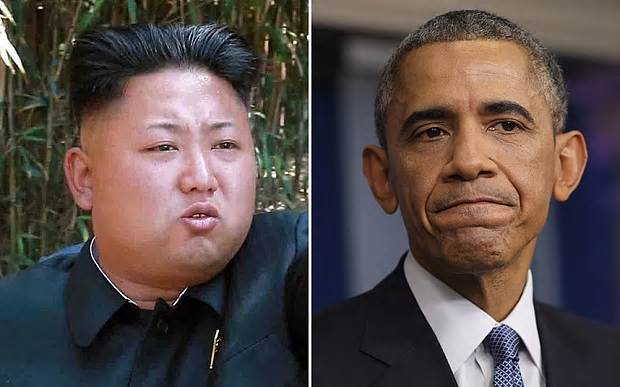 North Korea has called President Tump a 'Lunatic Old Man', a 'Psychopath' and a 'Dotard but never a 'Wicked Black Monkey'.
It's funny how the Mainstream Media has no memory anything like this.
North Korea's state news agency KCNA resorted to sickening racist language to lash out at Barack Obama this week, calling the U.S. president "reminiscent of a wicked black monkey."
The editorial, which also called South Korea's President Park Geun-hye an "old prostitute," was published in English on Friday during Obama's tour of Asian nations.
Another KCNA article from that same day — this one in Korean — took the ugliness even further. According to North Korea blogger Josh Stanton, the second story said Obama "should live as a monkey in an African natural zoo licking the breadcrumbs thrown by spectators." The article also calls Obama a "crossbreed with unclear blood."
Crazed diatribes are nothing new to KCNA, but as the Washington Post notes, it is rare for the agency to so outrageously savage a U.S. president. The newspaper explains that the articles highlight North Korea's state ideology of racial purity, which leads to forced abortions or infanticide if defectors become pregnant outside Korea.
As promised, here's a translation of the complete article. Some of the North Korean vernacular is virtually untranslatable, so we did our best to capture the meaning, but left some particularly difficult phrases in the original Korean. Our hope is that a few of you may offer upgrades to this translation.

Previously:
Picture Of The Day: Irina Rodnina's Obama Banana Picture